Comicbook PRE-ORDER open

You can pre-order full version of 'Her Mentor' in collective comics book here -
[link]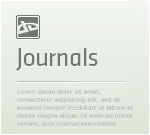 * Comicbook PRE-ORDER open *Finally we are ready to open Comicbook pre-order.
This is collective Comicbook which contains 3 full chapters from comics by

Preorder period until September 1st.

A5 format, soft-cover, fullcolor
80 pages
Language English (French and Russian translations files may be added by request)

• Price: 15 USD
• Shipping worldwide: 8 USD
• Pre-order extra: First 50 customers will receive special print.
• Payment: Paypal only
• Other: Book will be shipped in September after pre-order ends.

HOW TO ORDER:
Please send your order to siondarkness@gmail.com with the following information:

Email subject: Comicbook or
My comic

"Her Mentor"

.
This is a story about young goddess Aminael and her wise mentor Dragon.
Read all comic ->
[link]
*************************************************************
It will be published this summer, for more info please visit this journal ->
[link]
*************************************************************
Also we with *
Ardanae
and *
sionra
organize Contest

So if you enjoyed this story, visit this journal for more info ->
[link]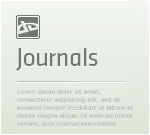 * Her Mentor * Comic book * Contest *Hello dear friends!

Today I want to make great announce about projects which I participate in.

:bulletblue: I'm very proud to tell you about our collaborative art-project between three artists :iconardanae: :iconkimir-ra: :iconsionra:

We decided to make collaborative comic book with 3 stories inside. It will be published this summer, all the details about pre-order will be provided latter.

:bulletblue: And now I'm happy to introduce you my new comic "Her Mentor" about Aminael and Dragon story. Today you can enjoy first pages here:

:thumb300717419::thumb300717426::thumb300717436::thumb300717448::thumb300717455::thumb300717466::thumb300717
For English translation I want to thank wonderful *
Graphix-Goddess

---
And big thanks for lovely *
DameOdessa
who translated it in French

. Translation below.
-Je suis rentrée! Je ne suis jamais allée chez Dragon, je ne savais pas où il habitait.

-Ce n'est pas loin d'ici, je pourrais y être une heure. Mais comment justifier ma visite ? Peut-être en lui rendant un livre...

-Voilà!

-Comme je le pensais, Roland n'a pas été à la hauteur.
-Mais tout s'est bien passé, Amina est une fille maligne.

-C'est parce que ses pensées ne sont occupées que par ses études et son envie de faire la fierté de son maître. Trop peut-être même.

-Elle lui témoigne un profond respect. Et je t'en prie, raconte-moi une fois encore comment une personne aussi asociale que Dragon est devenue son mentor ?
Русская версия комикса в моем дневнике ->
[link]